Caring Hearts is empowering, loving, and serving the People of San Luis R.C. Mexico.
Caring Hearts Ministry
Our Mission
Caring Hearts Ministry offers hope and empowers change by sharing the Gospel and God's love with vulnerable people.
This is currently being fulfilled through Corazones Compasivos in San Luis Mexico where we provide physical, emotional, and spiritual support for a boys home, a girls home, a rehab center, a blind center, a soup kitchen, as well as ministry to shut-ins and people who live and work at the local garbage dump. San Luis is a small town just over the border of Arizona where people are suffering from food insecurity and a lack of access to clean water and electricity. Many homes are unstable, often consisting of dirt floors and scrap wood or cardboard walls, and lack basic necessities such as a bathroom or a bed for every person to sleep in.
Our Scripture
Matthew 25:35-40
"For I was hungry and you gave me something to eat, I was thirsty and you gave me something to drink, I was a stranger and you invited me in, I needed clothes and you clothed me, I was sick and you looked after me, I was in prison and you came to visit me."
"Then the righteous will answer him, 'Lord, when did we see you hungry and feed you, or thirsty and give you something to drink? When did we see you a stranger and invite you in, or needing clothes and clothe you? When did we see you sick or in prison and go to visit you?'
"The King will reply, 'Truly I tell you, whatever you did for one of the least of these brothers and sisters of mine, you did for me."
Our Commission
Matthew: 28:18-20
"All authority in heaven and on earth has been given to me . Therefore go and make disciples of all nations, baptizing them in the name of the Father and of the Son and of the Holy spirit and teaching them to obey everything I have commanded you."
Our Spiritual Heritage
Caring Hearts Ministry is a Gospel ministry who has been called by God who inspired people to give, go, lead, build, love, and share the message of salvation through Jesus.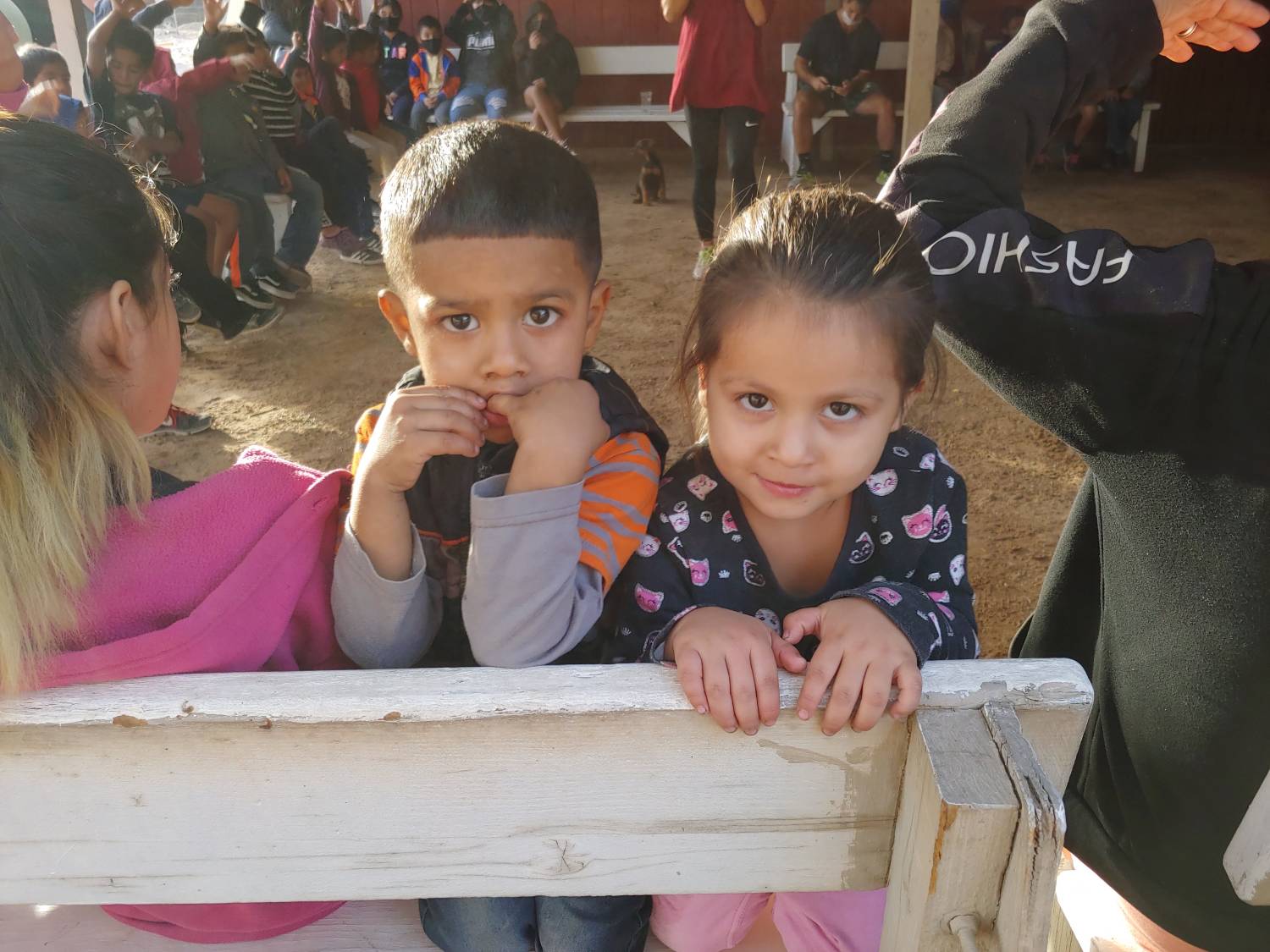 Our Biblical Worldview
Caring Hearts Ministry only makes decisions and takes actions that line up with God's Word.
Our Calling and Character
Caring Hearts Ministry is Christ's ambassador who has answered Christ's calling to participate in His redemptive work to bring all to repentance and faith in Christ.
Our Battle
Caring Hearts Ministry is aware there is an ongoing spiritual battle between good and evil, that there is an enemy who would seek to steal, kill, and destroy what God has called us to do. We acknowledge that the battle is the Lord's but we do our part by continually seeking God in prayer.
Children need clean water, food, shelter, education, and love.
When you donate, your dollar makes an impact that stretches through generations. $15 feeds 5 children at the soup kitchen for a week. Please join with us and give.
Learn Who We Are
If you need a dose of hope, a dose of resilience, I encourage you to get uncomfortable and dive into a situation where you can see a need and help meet it. I invite you to be a part of the Caring Hearts Ministry as a volunteer. I invite you to meet the real people I mentioned above and let them be your heroes. https://www.youtube.com/embed/kinVAtYjZPI
We cannot win the fight for this community alone.
Sign Up and receive weekly notifications on how you can help serve the community of San Luis, Mexico.